Donetsk, Mar 9 – DAN. Prokofiev State Music Academy's chamber orchestra and choir will perform works by well-known British composer Karl Jenkins at the Donetsk State Academic Philharmonic on Sunday.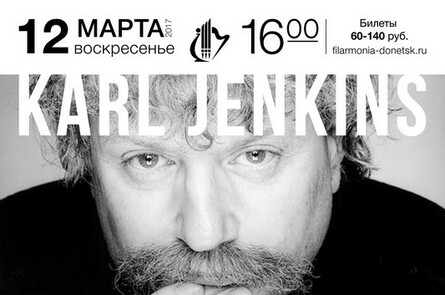 "His music pieces are quite complex, interesting and rather popular in the world. They will be performed in Donetsk for the first time," Paretskiy said, adding that the four compositions to be presented were «Requiem», «Palladio», «Adiemus» and «Ave verum».
In his music, Karl Jenkins, a native of Wales, skilfully combines folk instruments, orchestra and voice. He authored several dozen pieces which are performed the world over. In 2008 Britain's radio broadcaster Classic FM put him on top of the list of ten most popular contemporary composers. *jk.