Donetsk, Apr 10 - DAN. Donetsk People's Republic authorities have paid more than one million rubles worth of financial aid to World War II veterans and large families from Kiev-held part of the Donetsk region, the DPR Labour and Social Policy Ministry press service told to the Donetsk News Agency on Tuesday.
"The DPR started to pay one-time benefits on February 15; as of today, 149 people have received them," the press service said. "The payments totalled 1,014,000 rubles."
Financial assistance was provided to 129 large families and 20 WW II veterans living in Kiev-controlled parts of Donbass, it added.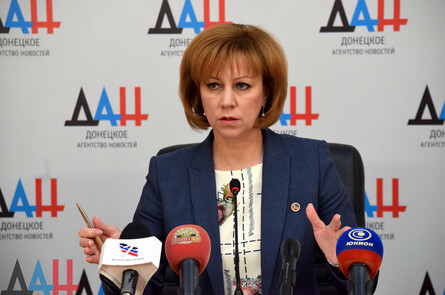 The DPR began to pay one-time benefits to certain groups of citizens under the aegis of the humanitarian programme on February 15, 2018. Representatives of large families (mother, father, guardian, adoptive parent) with three or more children up to 18 years of age are entitled to welfare payments amounting to 6,000 rubles or 3,000 hryvnas. Great Patriotic War and World War II veterans, Leningrad siege survivors, the holders of the awards for the Defence of Leningrad and for the Defence of Sevastopol are entitled to 12,000 rubles or 6,000 hrivnas.*jk