Donetsk, Jun 9 — DAN. The Appeals Chamber of the Donetsk People's Republic Supreme Court on Thursday handed down death sentences to  three foreign mercenaries who had fought on the side of Ukrainian armed formations.
The defendants, British nationals Shaun Pinner and Aiden Aslin and Moroccan citizen Saadun Brahim, are the first foreign mercenaries convicted in the Donetsk People's Republic.
They served with the Ukrainian army's 36th Separate Marine Brigade and partcipated in fighting in Donbass against the DPR, for which they received remuneration.
The court found that the mercenaries' actions led to civilian casualties and damage to the Republic's social and civil infrastructure.
They were accused under four articles of the DPR Criminal Code: commission of crime by a group of persons, violent coup or retention of power by force, mercenarism and training for terrorist activity. The mercenaries pleaded guilty to the charges.
The court handed down the death penalties in cumulative sentencing.
"The guilty verdict is based on the evidence provided by the prosecution, not counting the defendants' pleading guilty on all counts. The evidence proves that the charges do not solely rely on their confession. In passing the verdict, the court was guided not only by the prescribed norms and conduct but also by the key inviolable principle of justice. It this principle that enabled the court to pass this difficult and rather hard decision on capital punishment for the accused, " presiding judge Alexander Nikulin told reporters.
The sentence was read out in the courtroom in the presence of the defendants. They have the right to appeal within a month. The mercenaries confirmed that they would lodge an appeal.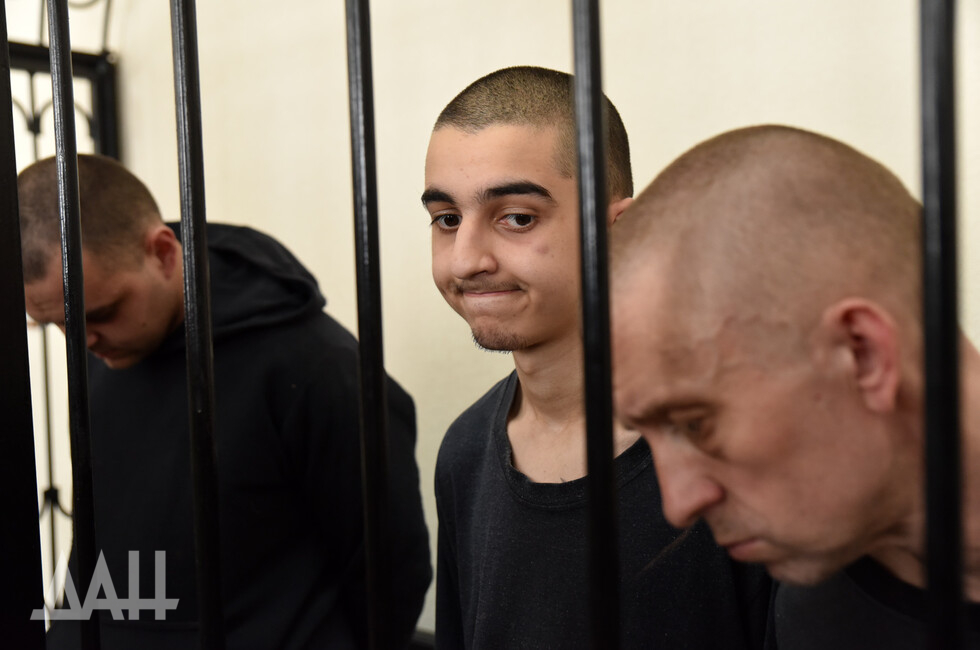 The court held first hearing of the case on Monday, June 6, and followed up with an inquest. Public defenders were provided to the defendants.*jk