Donetsk, Dec 14 – DAN.The Donetsk People's Republic second Representative Office in the EU opened in Italian Turin, the DPR Foreign Ministry said.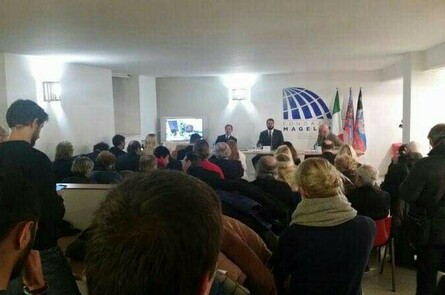 The Republic was represented by a member of the regional parliament of Brothers of Italy (Fratelli d'Italia) party Maurizio Marrone, who visited Donbass twice in 2016.
"I visited Donbass in September and in October and I have seen all the problems and sufferings the people of Donbass face daily. My aim is to tell Italy about what is going on in your region," he told DAN.
The Foreign Ministry said that the opening ceremony was also attended by the European Parliament members of Forward Italy party (Forza Italia, whose president is Silvio Berlusconi, four times Prime Minister of Italy), regional parliament members of the Brothers of Italy and the Lega Nord parties.
Maurizio Marrone and Eliseo Bertolasi (PhD in anthropology and geopolitical analytic in the Institute of Advanced Studies in Geopolitics and Auxiliary Sciences (IsAG) in Rome), both Italian citizens, will be in charge of the Representative Office.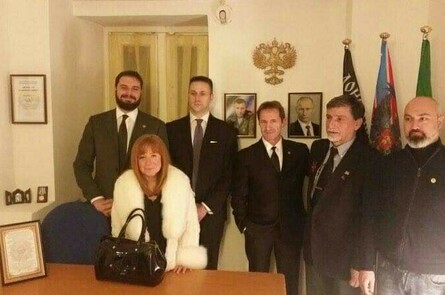 The first DPR Representative Office was opened in June, in the Czech Republic. *ot