Donetsk, Oct 5 - DAN. DPR Prosecutor General's Office on Thursday passed to the Netherlands fragments of human bodies supposedly belonging to Boeing crash victims, as well as airliner fragments.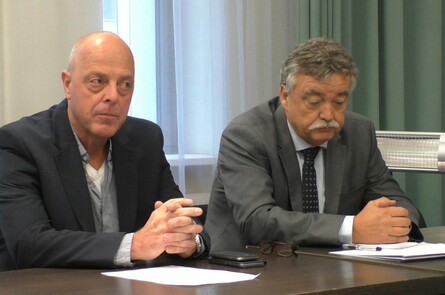 "We've just passed plane fragments and remains supposedly belonging to Malaysian Boeing crash victim to authorised Dutch representatives Mr Walk and Mr Daalman," PGO Investigation Department head Roman Belous told Donetsk News Agency.
Earlier on Thursday, reports said the remains would be handed over at the Donetsk office of OSCE Special Monitoring Mission, with full SMM assistance.
In late summer, DPR Prosecutor General's Office personnel, on inspection of terrain in the Boeing 777 crash area near Torez, found remains of human bodies, supposedly belonging to crash victims. DPR later told the Netherlands in an official statement that it was ready to hand over the remains.
The Boeing-777 of Malaysian Airlines flying from Amsterdam to Kuala-Lumpur crashed near Torez  on 17 July 2014. There were no survivors among the 298 people on board. The investigation into the plane crash has been conducted by the Joint Investigation Team comprising representatives of the Netherlands, Ukraine, Australia, Malaysia and Belgium.*jk