Donetsk, Apr 4 - DAN. All four welfare centers for participants of the Donbass people reunification program are now operating in vicinity of Donetsk People's Republic's crossing points.
"As of 4 April, we have four fully functioning centers in vicinity of the official crossing points," Donbass Post state-owned mail service acting director general Denis Neudachin told a news briefing at Donetsk News Agency on Tuesday.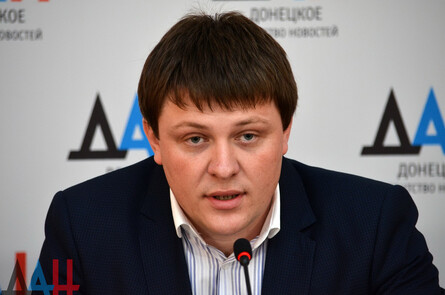 The first welfare center was launched in vicinity of Elenovka crossing point, 20 kilometers southwest of Donetsk on 1 April.
Two other offices opened near Mayorsk checkpoint in northern Gorlovka and Alexandrovka checkpoint in western Donetsk. The last center was launched in vicinity of Oktyabr crossing point in DPR south.
On 17 February, DPR and LPR Heads Alexander Zakharchenko and Igor Plotnitskiy launched the programme of humanitarian assistance to residents of Kiev-controlled part of Donbass. The programme is aimed at providing financial, medical and educational assistance to socially vulnerable groups of residents. *jk