Donetsk, Feb 6 – DAN. DPR Ministry of Industry and Trade showcased the "Made in DPR" logo that will become obligatory for locally produced goods.
Acting head of the ministry Alexey Granovskiy, other monisters and entrepreneurs attended the presentation.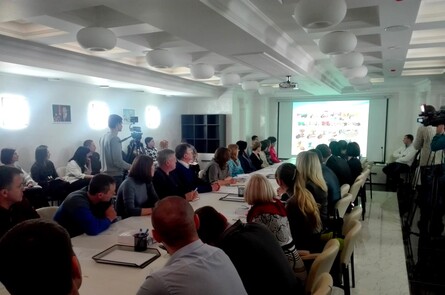 A video was played showing the importance of promoting Republican goods, at the end of the story the pentagon-shaped logo with DPR flag in its center was presented.
The words MADE and IN DPR are located over and below the sign. *ot